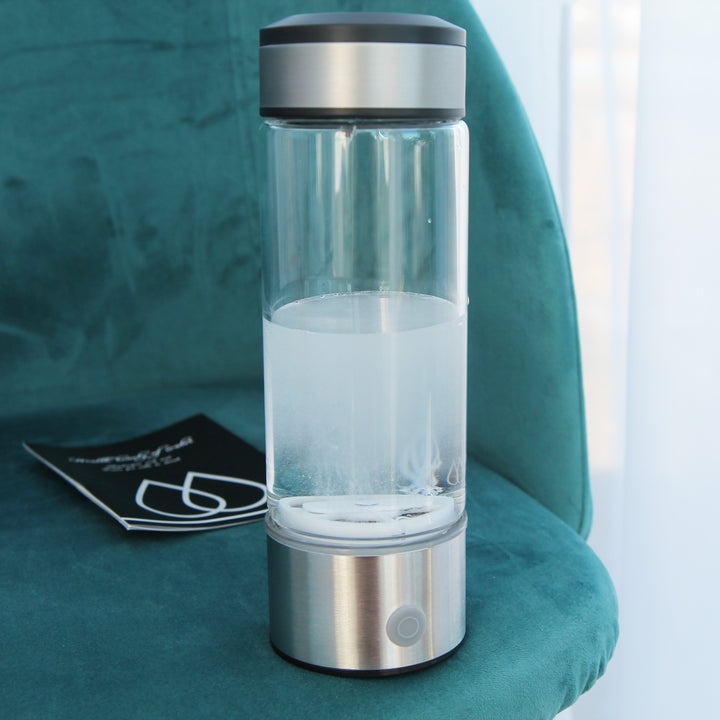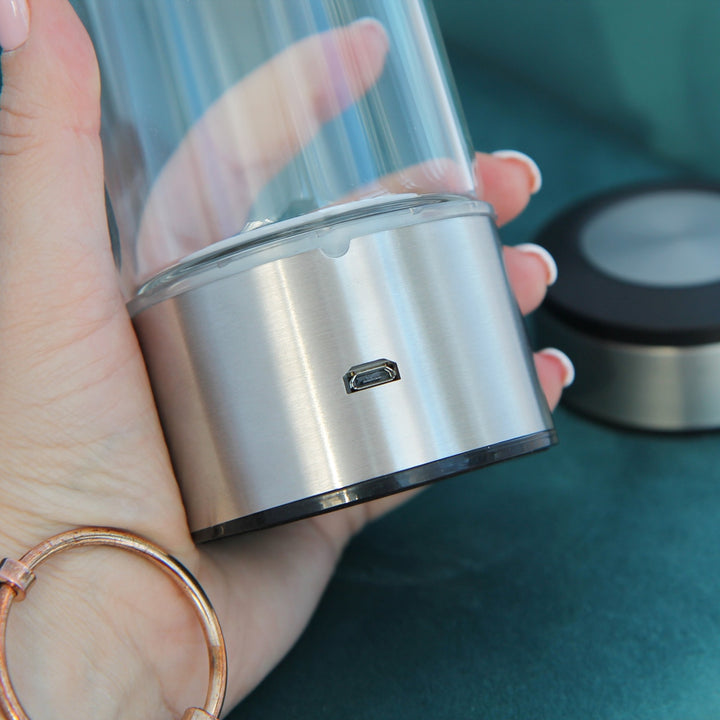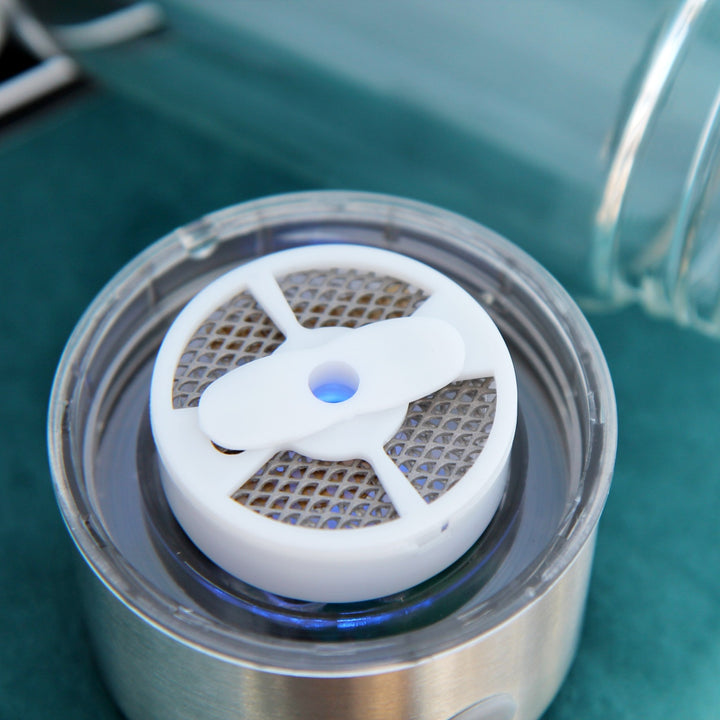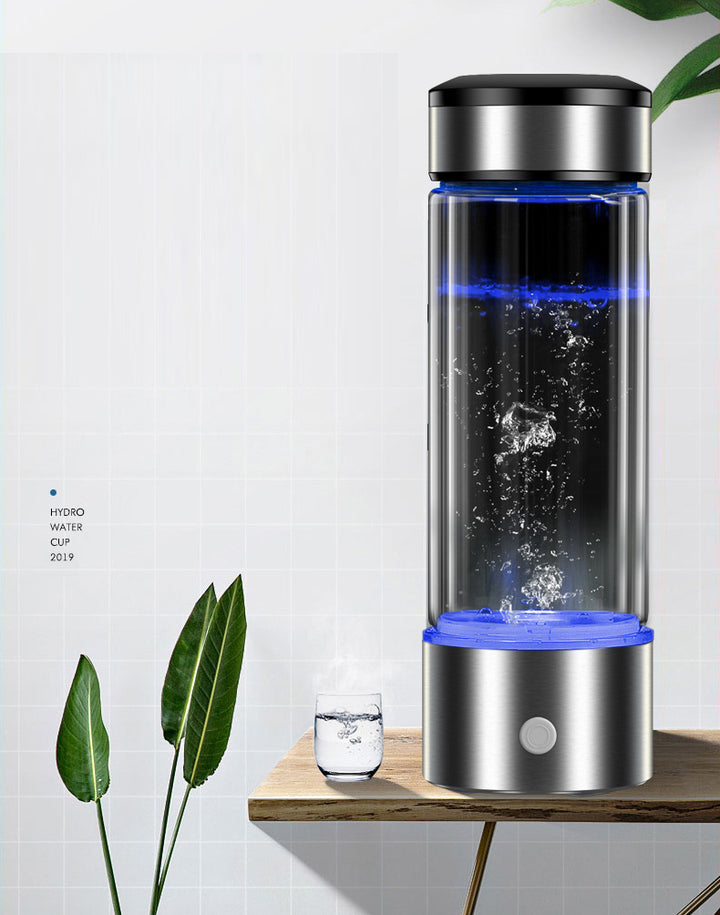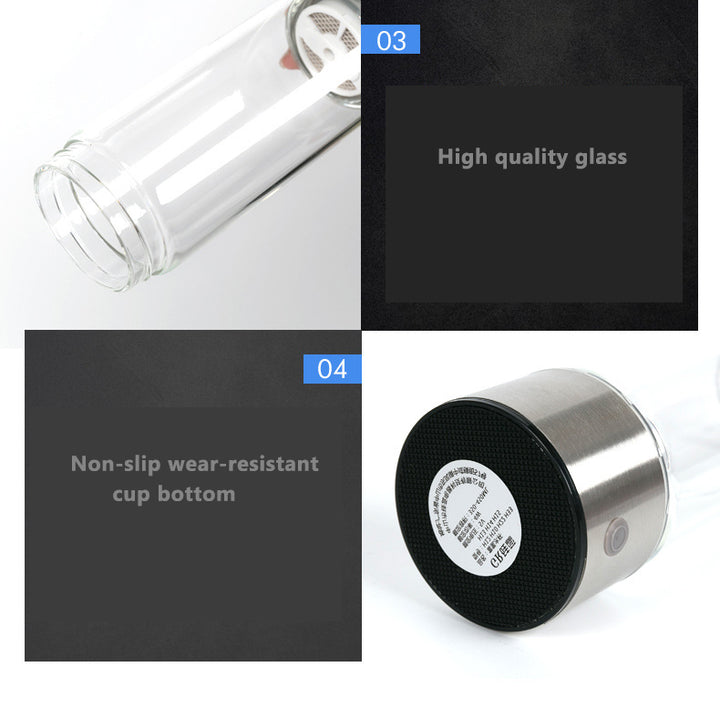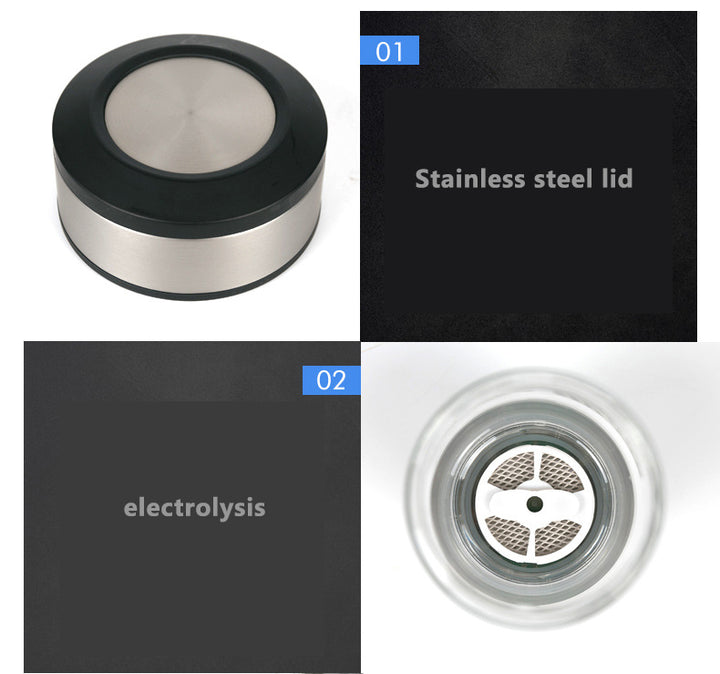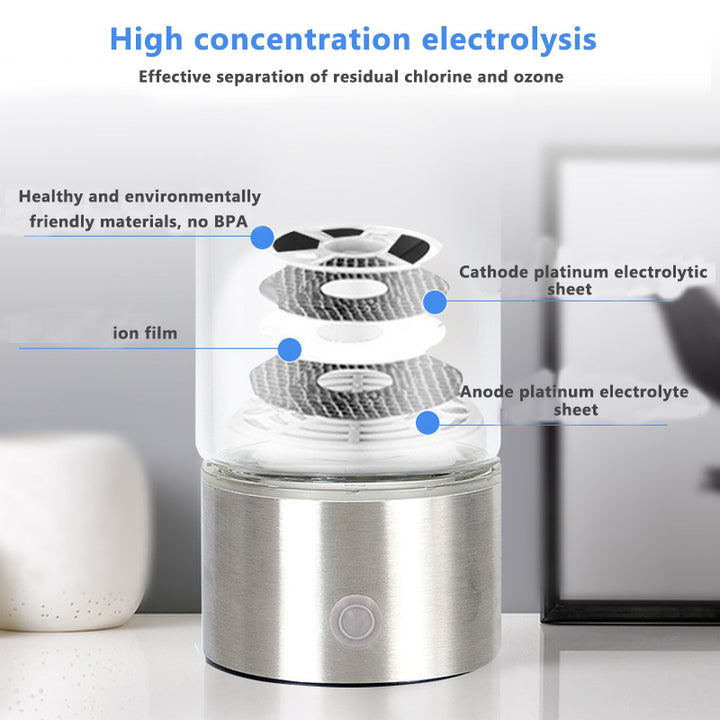 I've been getting really great results from using this. I'm in the process of healing from chronic inflection and systemic inflammation (leading to chronic fatigue) and have had some of my best days in years since I started using this water bottle. It's such a great deal for something that will last as long as it will (as opposed to an antioxidant supplement that must continually be repurchased). I love using it and have had no problems at all with it. I highly recommend it if you're struggling with inflammation, oxidation, or liver detox issues. It's small and easy to bring with you and can be used many times before needing to be recharged.
⭐️⭐️⭐️⭐️⭐️
Nisa Brown ✅
Verified Buyer
Proper water consumption is essential for a healthy balanced lifestyle. Although water is vital, we often

do not retain 100%

of the benefits that our body needs daily. Taking supplements to maintain the proper antioxidant and nutrient levels is

cost-effective

and inconvenient. Drinking energy or sports drinks filled with sugar does

more harm than good

when looking to have an energy-packed productive day
The 2H20 Hydrogen Bottle is a professional water bottle that produces hydrogen molecules that are scientifically proven to be effective yet portable. 2H20 builds confidence through exceptional quality, infusing the most absorbed and sufficient antioxidant into water form, helping to increase energy levels and restoring nutrients. Strengthen immunity by adding the perfect nourishing asset, transforming water consumption.  
WHY DOES EVERYONE LOVE 2H20 HYDROGEN BOTTLE
✅ IMPROVE IMMUNE SYSTEM: 2H20 combines water and hydrogen, making it a powerful antioxidant that aids in eliminating harmful free radicals. Hydrogen water can aid in reducing inflammation; preventing disease.
✅ SKIN REJUVENATION: Activated hydrogen water makes oxidation-reduction much easier, protects the skin from sun damage, and assists in the rejuvenation of skin cells! These benefits ultimately combat aging skin and wrinkles by allowing the cells throughout your body to thrive in a healthy environment. 
✅ 
IMPROVE COGNITION:
Activated hydrogen water 
reduces
 oxidative stress in the brain; prevents the stress-induced decline in learning and memory caused by chronic physical restraint. Hydrogen water may be applicable for preventive use in
cognitive
or other neuronal disorders.
✅ ENERGY SUPPORT:  Hydrogenated water is scientifically proven to improve regulated bodily function and ability. It may also help to increase athletic performance and recovery speed after exercise!
✅ ALKALINE LIFESTYLE: Significantly increase the standard benefits of water while also increasing water consumption. You are much more likely to drink water when carrying a reusable hydrogen water bottle!
✅ ESSENTIAL CONVENIENCE: It only takes 3 minutes to filter and infuse a full bottle of hydrogen-rich water. The reusable glass bottle creates portability and a simple on-the-go health benefit!
HOW TO USE
3 minutes mode: Press the button once (Display blue light)
7-minute mode: Press the button 2 times (Display green light)
Stop Working: When the bottle is working, press the button once, it will stop working, and the light is off.
The 2H20 bottle makes the water in a high hydrogen concentration from 900ppb-3000ppb, ORP from -300mV to -600mV. Oxygen, Ozone, and Chlorine are separated out, so the hydrogen water you get is 99.99% pure. Any kind of water can be used!
We understand the importance of proper water consumption is to our overall health and ability to function during the day. It is already is a challenge paying for expensive alkaline water brands, and taking numerous supplements to keep oxidation levels balanced is an inconvenience. To buy an individual hydrogen water machine can cost hundreds of dollars which is an expensive intimidating task!
With 2H20 Hydrogen Bottle, we can relax knowing that we can create a healthy hydrogen-rich water source anywhere. This bottle generates many immune-boosting benefits while maintaining a crisp, delicious spring water taste. 2H20 does more than enhance water, it brings an incentive to drink more water! Now, let's improve our overall lifestyle and invest in the ultimate drinking water experience. 
CUSTOMER TESTIMONIALS
100% Money-Back Guarantee
At 
MODERN FLEX™,
we believe our products are some of the best in the world. To back this up, we provide all customers with a 
30-day Money Back Guarantee
 with no questions asked! When you purchase from us, there is 
ZERO Risk
 for you!
You've found a hidden discount code! Use code "H20" at checkout to claim an additional 10% OFF your ENTIRE order!
Customer Support
Email:
 info@modernflexshop.com
How Do I Clean My 2H20 Bottle?

Filter: Add 1/2 cup of Vinegar  and 1/4 of Water in the bottle and soak for 60 mins.

After soak, rinse with water several times. (Recommended Every 1-3 Months)

Bottle: The Glass bottle can be hand washed or put into the dishwasher. 

What Benefits Will I Notice?

The initial noticeable changes are increased mental clarity, improved energy and overall detoxing of the body. 

 Cells in the body will begin to rehydrate and remove toxins and metabolic waste which is a major cause of dysfunction and disease. 

How Much Hydrogen Water Can I Drink A Day?

The recommended daily water intake is between one and three liters.

We recommend that you drink only hydrogen water, although anything more than one glass a day will be highly beneficial for regulating your oxidation level.

 

Can Babies, Pregnant Women, The Elderly and Pets Drink Hydrogen Water?

Yes. The only effect of hydrogen-rich water is to help to maintain a suitable oxidation level for good health. It has no contraindications.

 

Why Is Hydrogen-Rich Water Recommended

Hydrogen is a very powerful antioxidant that helps to  free radicals and reduce oxidative stress, which is a cause of most of illnesses and premature aging.

Hydrogen is the smallest element in the universe, it penetrates parts of the body where other antioxidants cannot reach, such as the neurons and the cell nuclei. 

What Is The Ph Balance Of Hydrogen Water 

It is 7 or 7.5. Hydrogen increases the pH of water by half a point. It is important to drink pH neutral water so as not to interfere with the correct functioning of the body.

 Hydrogen water, although it is not alkaline, is very ALKALISING, because it combats acidity in our body to address the main cause of this situation, which is oxidation. 
Hydrogen-rich health cup
USB Cable
Instruction manual
Cup material: borosilicate glass

Product capacity: 14 oz

Electrolysis time: 3 minutes

Charging: USB charging

Charging time: 2.5-3 hours