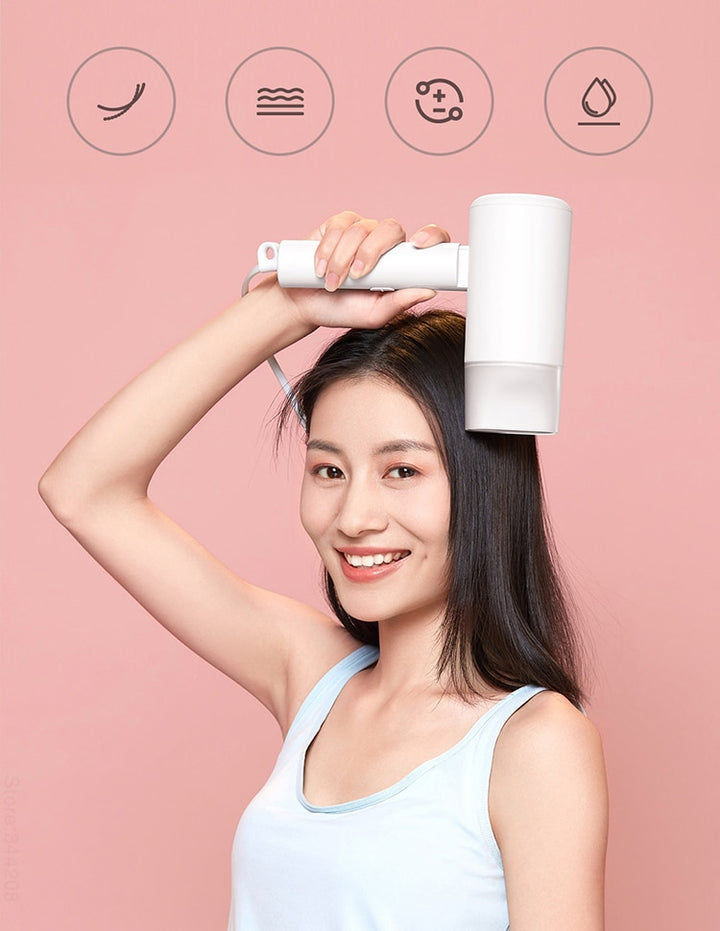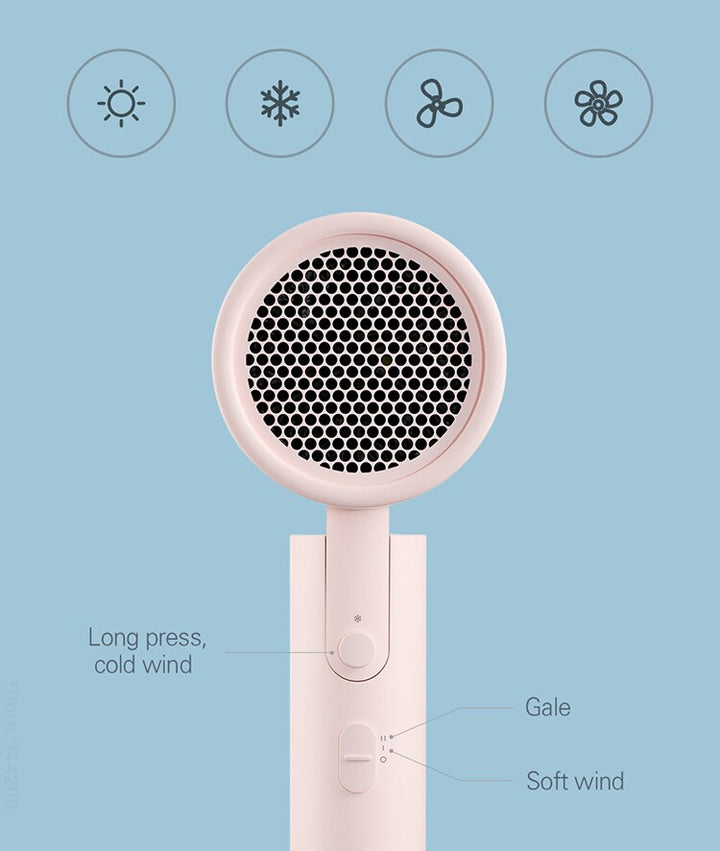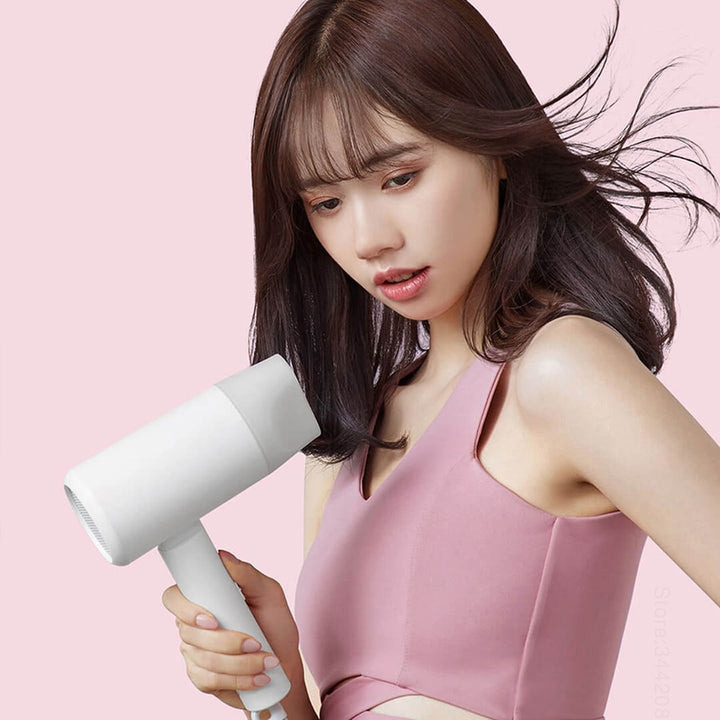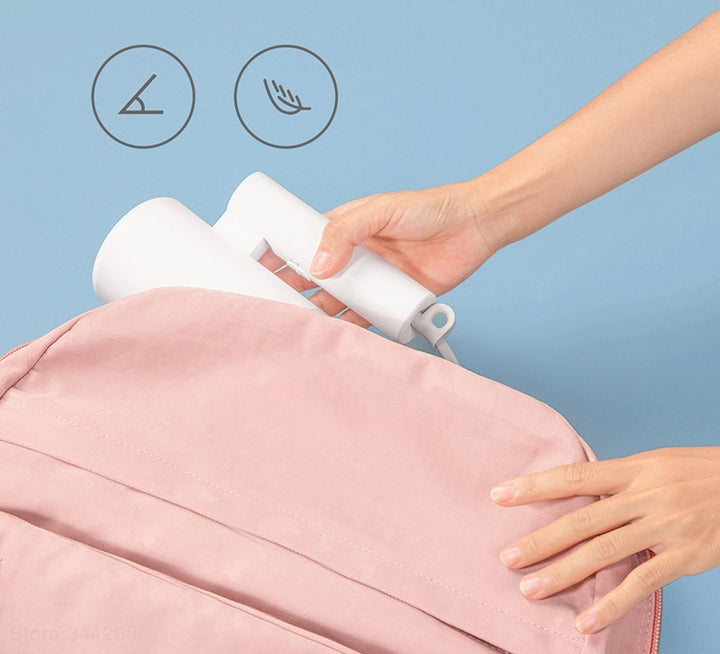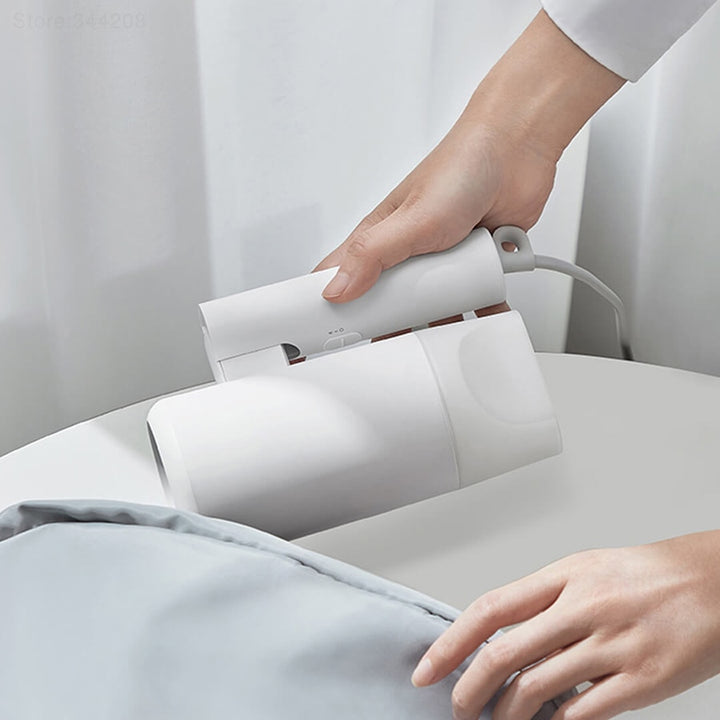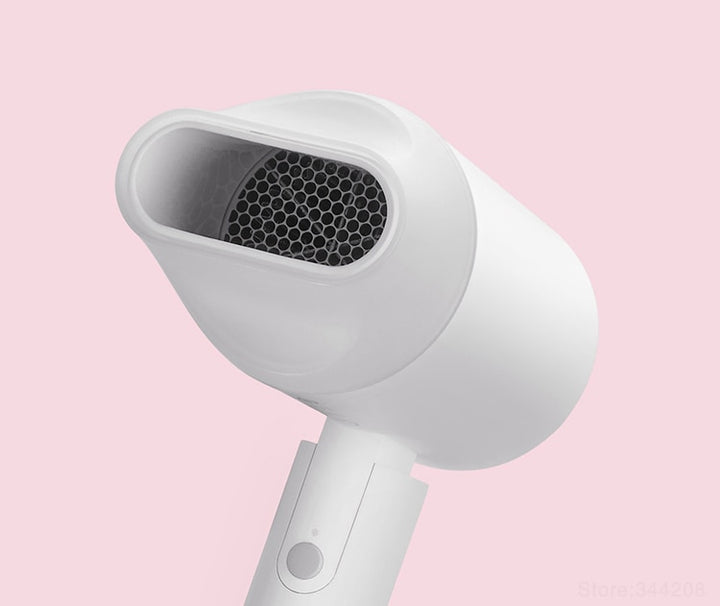 Tiny but mighty! I am so impressed with the beautiful look and functionality of this tiny little hairdryer. They did not mess around when they designed and built this machine! It is meant to last for years! The cord is strong 💪, the volume is quiet, and it works quickly and efficiently. This Hair Dryer Is Meant For Years Of Beauty!
⭐️⭐️⭐️⭐️⭐️
Jules R ✅ 
Verified Buyer
Sick and tired

of blow dryers

taking forever

 to dry your hair and oftentimes causing

heat damage?

 We cherish our hair and dedicate precious time to getting the perfect hairstyle, but the heat damage blow dryers can cause

ruins our appearance

. Excessive use of traditional blow dryers

may cause hair loss

or change of hair texture over time.
The Easy Breezy Hair Dryer is a professional yet compact machine that utilizes ionic technology to quickly dry your hair while reducing frizz and heat damage helping to enhance hair radiance. Each hair dryer builds confidence through a promise of exceptional quality, effortlessly keeping essential moisture in your hair. Gently and effectively cut hair drying time in half while making hair feel softer and more luxurious than ever! 
WHY WOMEN RAVE EASY BREEZY HAIRDRYER
✅  DECREASE DRYING TIME: Utilizing ionic technology allows Easy Breezy Hair Dryer to cut down drying time in half! The negative ions break down water particles in hair, causing water to evaporate faster!
✅  REDUCE HEAT DAMAGE: There are 3 professional-grade modes dedicated to providing gentle, yet effective drying (HOT, WARM, COOL). Since drying time is decreased, and less heat is used by reducing hot airflow, it can lower the chance of heat damage!
✅  REDUCE FRIZZ: The Ionic technology assists in tightening cuticles, creating a shiny, smooth, frizz-free finish. Static hair is neutralized, helping to reduce surface tension, leaving hair strands less prone to tangles!
✅  SOFTER HAIR: Negative ions help bond moisture, making hair feel softer and more luxurious than a traditional dryer would. Having softer hair makes it easier to style and create a smooth, desired finish!
✅  PORTABLE AND COMPACT: Being super lightweight, Easy Breezy Hair Dryer can be operated with ease! It simply fits in almost any travel bag and is light enough to be used without discomfort in the shoulders or arms.
✅  SAFETY FIRST: Easy Breezy Hair Dryer was designed with double safety removable filters. This prevents hair from being stuck into the blow dryer, and is easier to clean!
HOW TO USE
We understand that

bad hair days are a bummer!

The challenge is strands are constantly prone to

heat damage, breakage, and thinning

when using

traditional hair dryers.

With all these potential strand stresses, it's no surprise that having healthy hair requires effort to keep it looking lush. According to a recent study, 74% of women say a

bad hair day makes them feel less confident.

 
With Easy Breezy Hair Dryer, we can take a huge sigh of relief knowing drying time is cut in half while maintaining moisturized healthy hair! The hairdryer does more than dry hair, it brings back a sense of beauty. When your hair is in good shape, you undeniably look and feel better, which provides the self-assurance you need to tackle any obstacles that the day brings! 
100% Money-Back Guarantee
At
MODERN FLEX™,
we believe our products are some of the best in the world. To back this up, we provide all customers with a
30-day Money Back Guarantee
with no questions asked! When you purchase from us, there is
ZERO Risk
for you!
You've found a hidden discount code! Use code "HAIR" at checkout to claim an additional 10% OFF your ENTIRE order!
Customer Support:
Email:
info@modernflexshop.com
Rated power output: 2200W
Power : EU,UK,AU,US ( add A
dapter
):220V    50HZ
US :110V  60HZ
3 heat settings,2 speed & one cool settings
Advanced technological design
Powerful hair dryer with AC motor 2200W
Ergonomically balanced and quiet performance
Dry hair evenly and quickly
Over-heating protection device