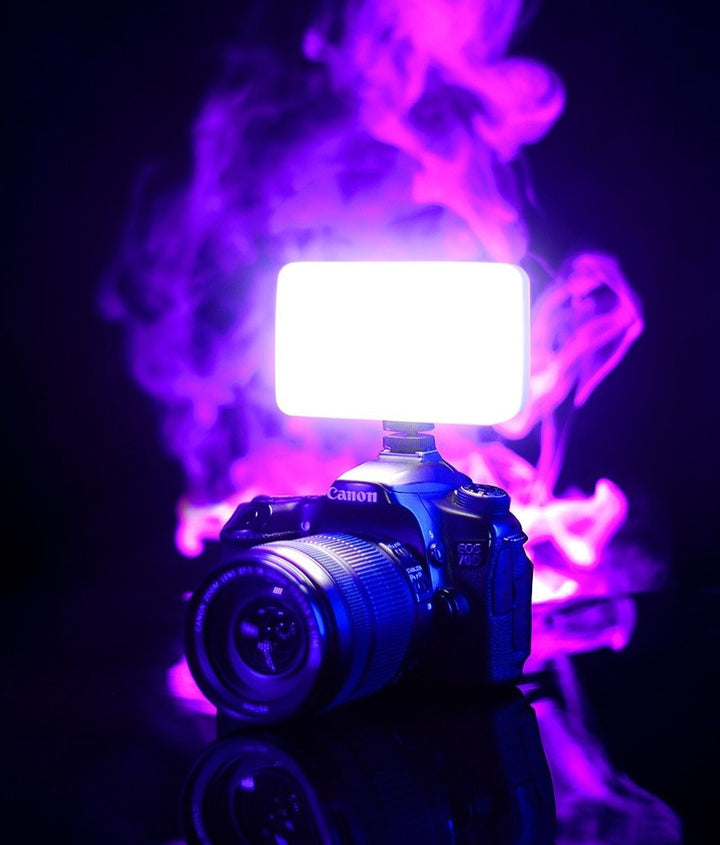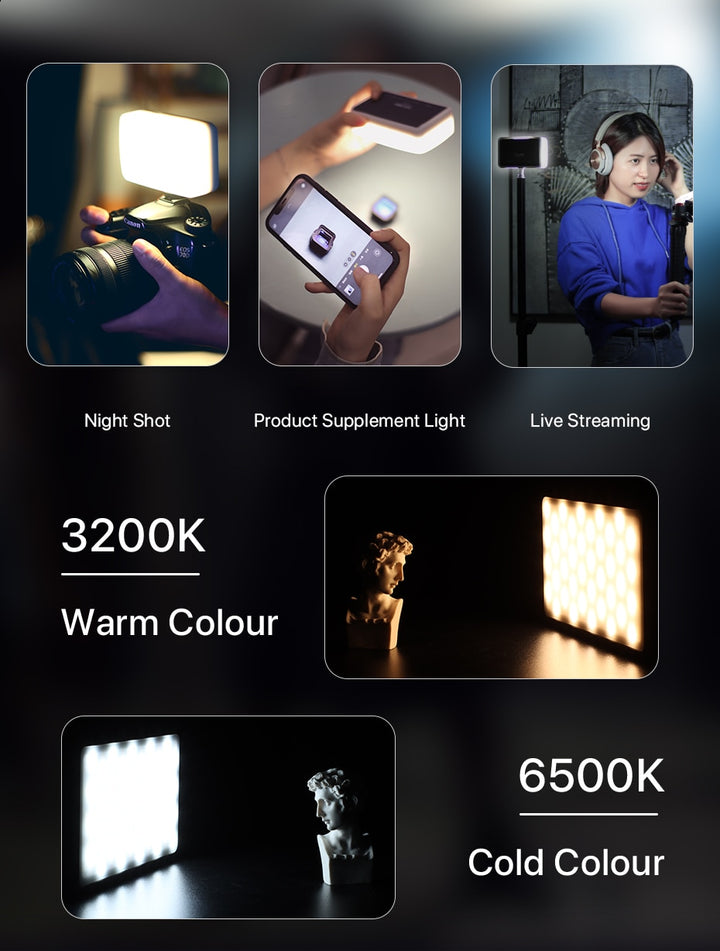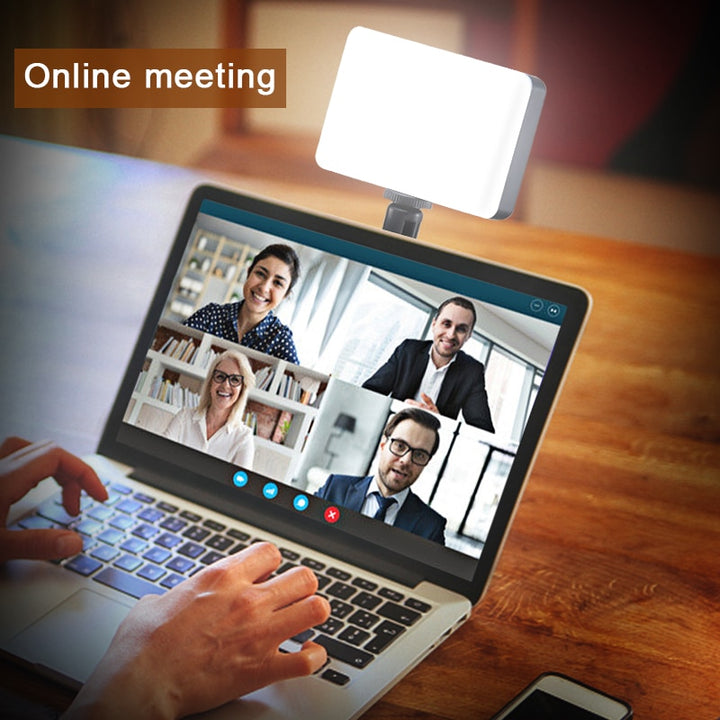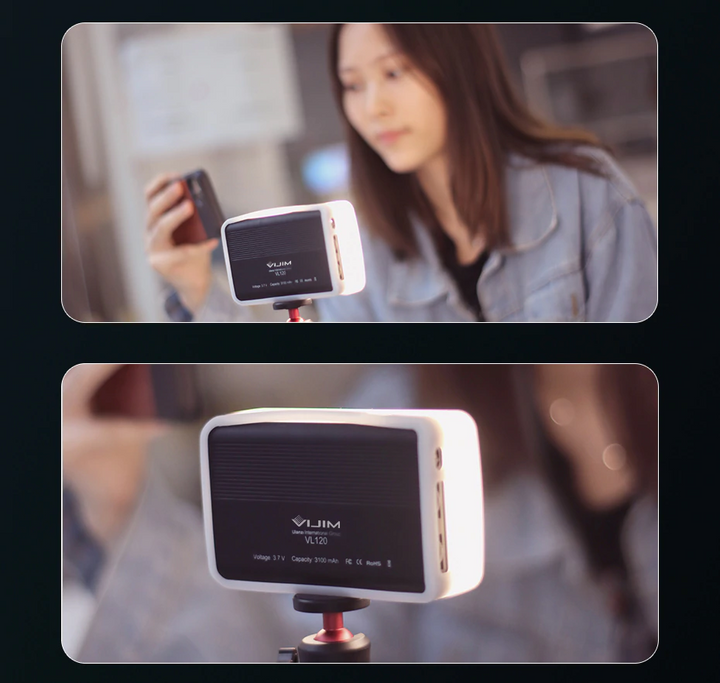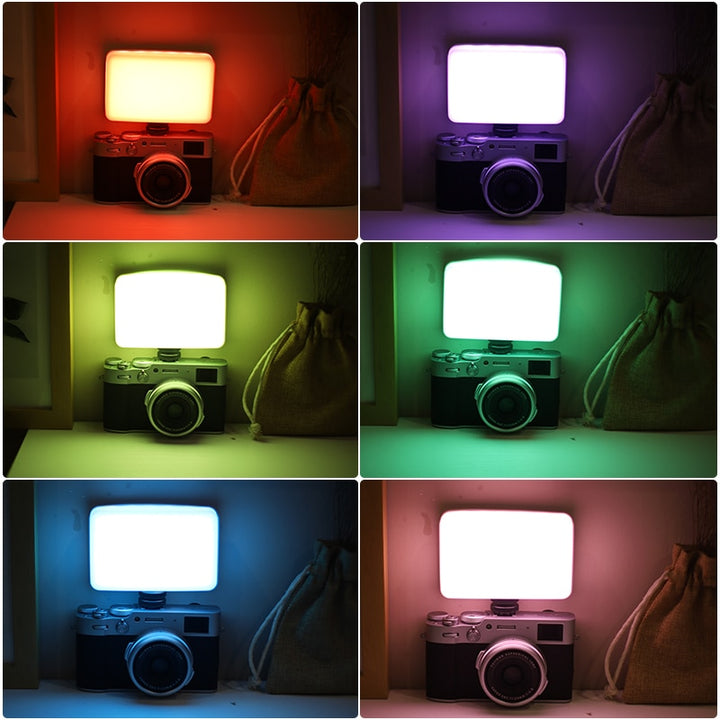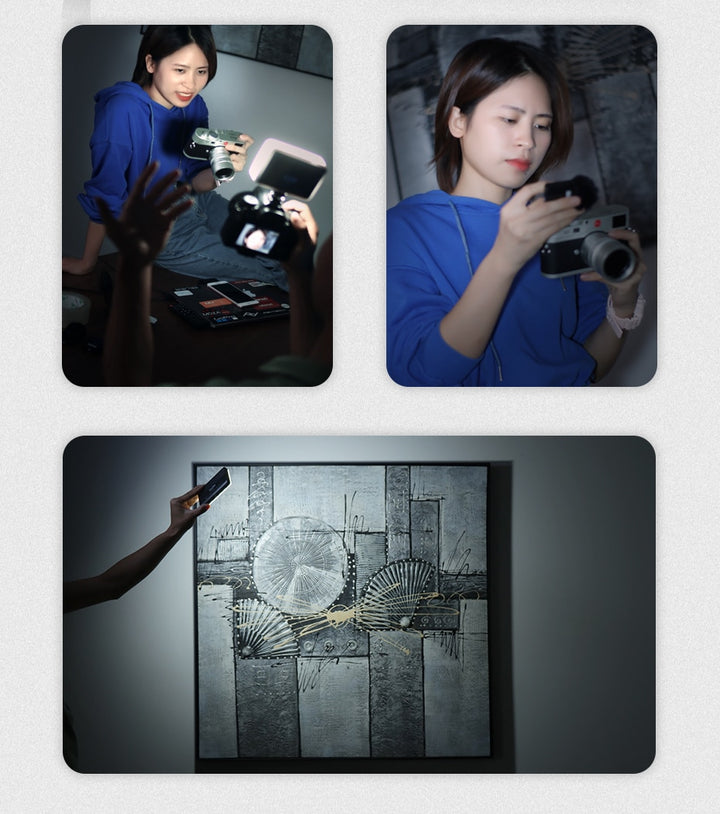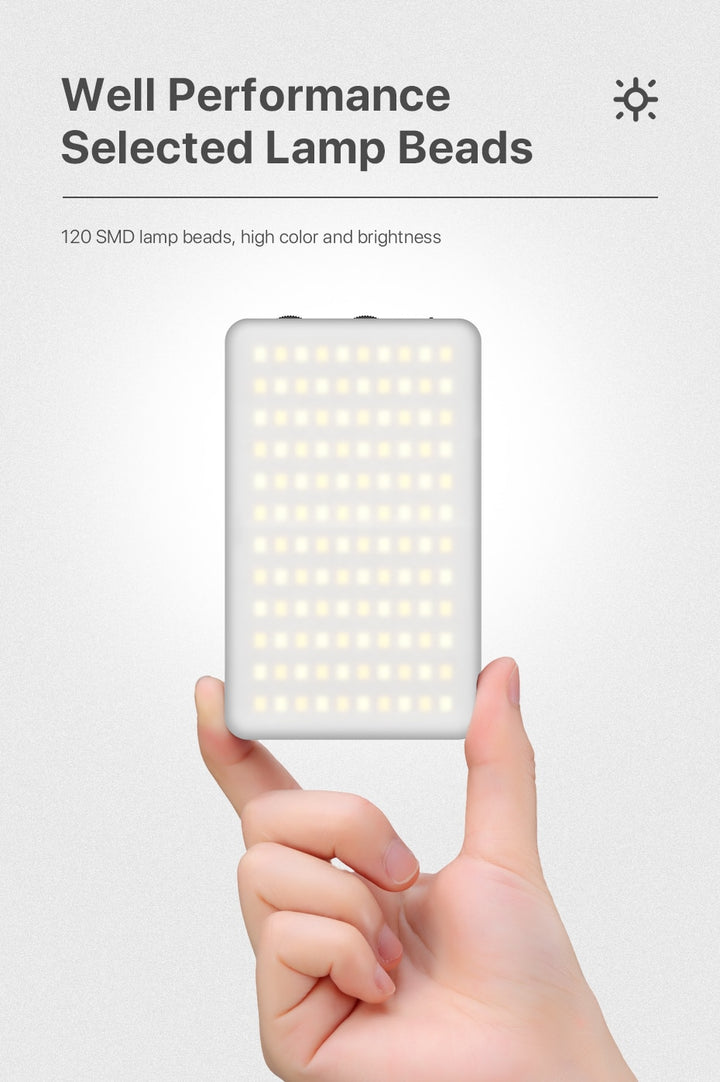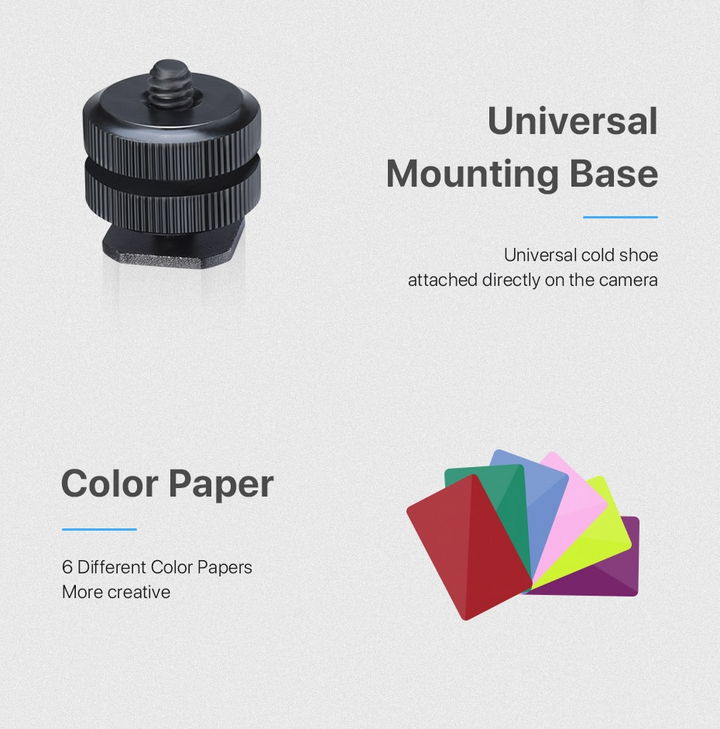 🇺🇸 USA FULFILLMENT
📦 Express Tracked Shipping
🌍 Free Worldwide Shipping 
😆 100% Satisfaction Guarantee
📞 24/7 Customer Support
b
This light works perfectly for what I needed it for. You can turn two separate dials to change the warmth of the light and brightness. The light is super bright and lasts a very long time. The diffuser box and silicone color insert can make pretty much any color under the rainbow.
Lauretta Rustad. ✅ Verified Buyer

b
If you're a photographer, cinematographer, vlogger, or constantly video conferencing then you know lighting is key! It is impossible to get the best snap without the proper lighting. Lighting can make every bit of difference for shooting the perfect picture or precise angles for your videos!
As content creators, we all need to invest in proper lighting to take our projects to the next level! 
Bright Block-Lighting Kit is the essential asset for content creators to enhance their videos and pictures. Being versatile is the whole game plan, get the perfect lighting for every shot!
WHY CONTENT CREATORS LOVE FLEX™ BRIGHT BLOCK

✅ BRIGHTEN THE ROOM: FLEX™ Bright Block Utilizies 120pcs high-quality color LEDs and a CRI +95 to truly restore the color of an object. You can literally brighten the room or shine 3 meters in complete darkness adding the perfect lighting to your masterpiece! 
✅ VERSATILITY WINS: Each FLEX™ Bright Block comes with a universal mounting base called a cold shoe. This allows for adding Bright Block onto any DSLR Camera, Camcorder, or Tripod. 
✅ PICTURE PERFECT: Giving off soft natural light 3200K warm and 6500K cold BI-color temperature with a brightness adjustment up to 1250 Lux supporting accurate color temperature for the correct brightness. 
✅ EASY SUCTION CUP: If you're constantly on zoom or skype calls, Bright Block's suction cup is included in each package that easily mounds to your computer or any smooth surface for the essential video lighting! 
✅ POWERFUL BATTERY: Bright Block uses a Powerful Built-in rechargeable battery that can be used continuously for 150 minutes at maximum power! You can also use it while it charges!
✅ ADJUSTABLE COLORS: Choose between 6 colors for added lighting effects for your content! Soft silicone diffuser cover included making the color lights softer and more natural. 
BRIGHT BLOCK OVERVIEW

WHO NEEDS BRIGHT BLOCK?

Bright Block maximizes the illumination of your photos and videos taking your content creation to the Next Level! 
WHAT'S INCLUDED?
1x Bright Block
1x Silicone Diffuser
1x Suction cup Stand
1x USB Charger
1x Universal Cold Shoe
6x Colored Paper
We all have signature moments that need to be captured whether it's for business, vlogs, or heartwarming photos. 
Many factors contribute to great photography, but none is more important than light. The light source of your photographs will affect their character and mood. Being prepared with proper lighting means everything when capturing the moments that define you!
Lighting is an asset that will take your content to the next level. From Instagram influencers to business executives FLEX™ Bright Block is the essential item to add the perfect lighting to your photos, videos, live streams, and video conferencing!
TESTIMONIAL

100% Money-Back Guarantee
At MODERN FLEX™, we believe our products are some of the best in the world. To back this up, we provide all customers with a 30-day Money Back Guarantee with no questions asked! When you purchase from us, there is ZERO Risk for you!
Congratulations!
You've found a hidden discount code! Use code "BRIGHT" at checkout to claim an additional 10% OFF your ENTIRE order!
Customer Support:
Email:
info@modernflexshop.com
Phone: +1-(800) 618-3672
Brand Name: Bright Block

Origin: USA

(Origin)

Certification: 

CE

Package: 

Yes

Color Temperature: 

3200k-6500K

Light Beads: 

120

Working Voltage: 

3.7V

Battery: 

3100mAh

Power: 

8w

CRI: 

CRI95+

Lighting Angle: 

120°

Port: 

Type-c

Working time(Min to Max): 

2H-15H

Size: 

67*107*16MM

Brightness(0.3M): 

1250Lux

Brightness(0.5M): 

550Lux

Brightness(1M): 

180Lux
Can Bright Block be used off camera?

Yes, utilizing the universal cold shoe, Bright Block  can be used on a tripod, selfie stick or used independently. 


Does Bright Block come with a cold shoe mount and a diffusion cover?

Yes, the Bright Block kit includes both cold shoe and a diffusion cover. Each kit includes, 1x Bright Block, 1x Silicone Diffuser, 1x Suction cup Stand, 1x USB Charger, 1x Universal Cold Shoe, 6x Colored Paper

What is the distance Bright Block's light travels?

 

For video and photography purposes, Bright Block's light travels 10 Feet (3 meters).

Can I use Bright Block with my cellphone?


 

Bright Block definitely works for cell phones. You would need a way (tripod mount or frame handle) to mount the light on the phone. 

Is Bright Block limited to the 6 colors modes or can you dial in any color?

There is a color dial that lets you adjust the hue value, you can get most colors.

 

Is it possible to operate the Bright Block while charging with the usb-c power connected?

Yes, Bright Block can be operated while charging with the USB cable.

Does Bright Block use batteries?

Bright Block is rechargeable and each kit is provided with a USB-C charger.

Bright Block also uses AA batteries if needed

How do you know if it is fully charged?

The LED light indicates battery power. Red light for charging, green light fully charged.

How long does it take for Bright Block to reach full power in one charge?

About 2 hours.

Does Bright Block work with Nikon D3300?

 

Yes all DSLR cameras.

Can I use with a GoPro?

Yes it easily mounts.

How does the cold shoe work?

Cold shoe mounts to any camera, tripod or camcorder to allow Bright Block to stay onto of your device. Follow the thread of the cold shoe and tighten.