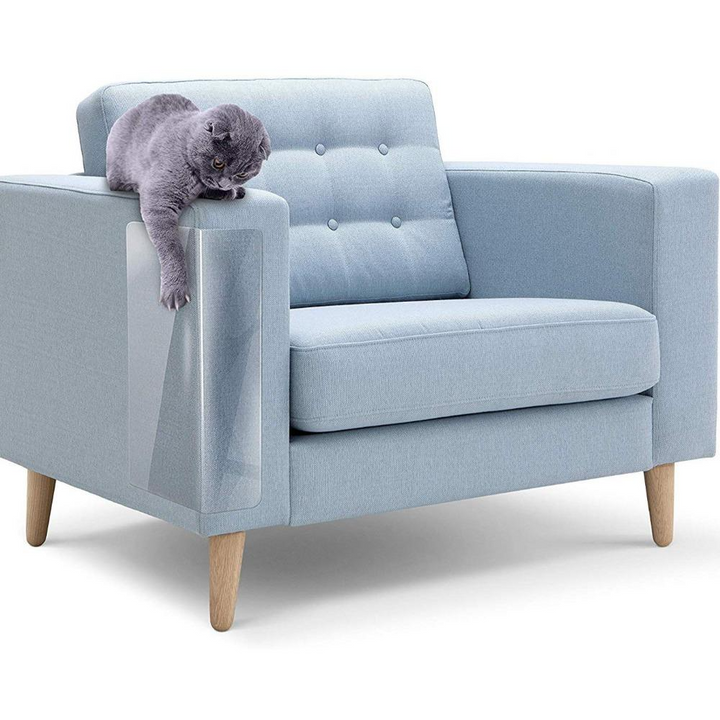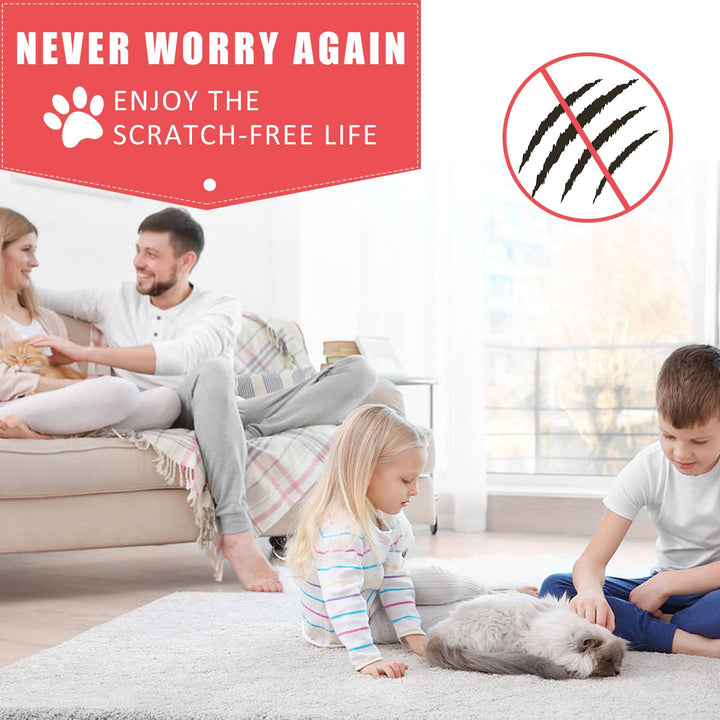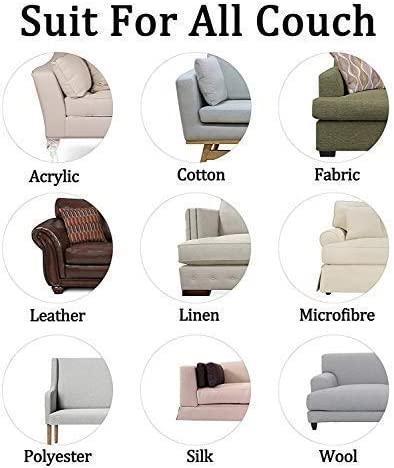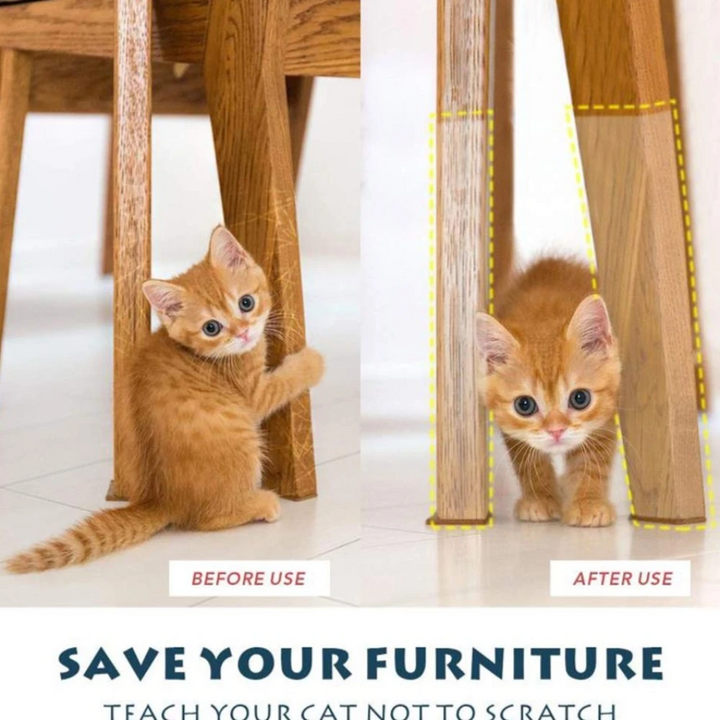 I really liked these sticky protectors for my vinyl/leather couch. My cat stopped her attempts to scratch. They are pretty conspicuous because of the shine, but I'd rather have shiny corners than permanent damage to my beautiful new red couch. Overall very pleased.
⭐️⭐️⭐️⭐️⭐️
Meg Ivey 
✅ 
Verified Buyer
Sick and tired of coming home to your favorite piece of furniture
torn or scratched
by your furry friend? The
love
for pets is
unconditional
but the damage they cause can 
ruin
the appeal of our house and furniture! Training pets to
not scratch furniture
can take months or even years of added
stress
that nobody wants to deal with. 
 FLEX™ Scratch Guard 
is the easiest way to prevent and train pets from

scratching, biting, and tearing your furniture!

The versatility of the scratch guards builds confidence through exceptional quality, protecting furniture from our furry friends. 
As pet owners, let's worry less about furniture and get back to
quality time!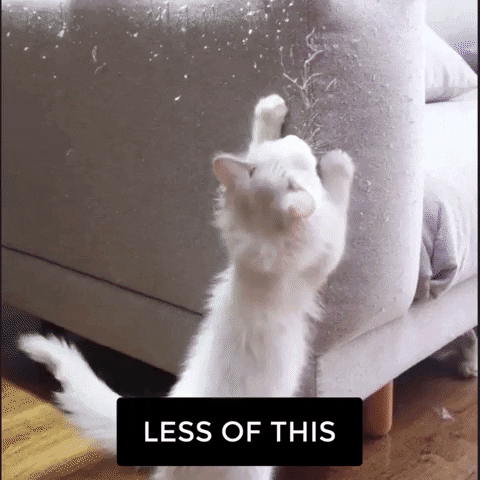 WHY PET LOVERS ARE GOING INSANE OVER FLEX™ SCRATCH GUARD
✅ VERSATILE:  FLEX™ Scratch Guard effectively works well on leather, fabric, polyester, wood, carpet, and more due to its safe, non-toxic adhesive. Simply bend the durable guard around the corners of your furniture, for a perfect fit! 
✅ RAPID DESIRED RESULTS: Desired results can be seen in as little as a week, if not sooner. Pets will quickly give up and recognize the appropriate place for scratching or teething.
✅ QUICK & EASY: Simply remove the covering to the adhesive and apply to the desired area. Each pack comes with X-Large 17"12" guards + 20 pcs Twist Tacks! 
✅ PET TRAINING: Using the same ideology as potty training, easily apply FLEX™ Scratch Guard to where your pet scratches the most and watch how they learn to stop scratching or biting that area! 
EASY TO INSTALL
✅ REUSABLE: Being reusable, FLEX™ Scratch Guard easily removes and can be reapplied to another area once the desired results are achieved, leaving the area in perfect condition! 
✅ TRANSPARENT PROTECTION: FLEX™ Scratch Guard is 100% transparent so your beautiful furniture stays beautiful. Keep your furniture longer and in perfect condition! 
As pet owners, we all have dealt with scratched, chewed, and ruined furniture. Our pets mean the world to us but the stress of having a new couch or table ruined can keep you up all night! Having to return home to furniture that is ruined is never fun wasting time and money.

Thankfully FLEX™ Scratch Guard solves the problem and relieves stress knowing that your furniture is well protected. Scratch guards do more than protect furniture, they bring back a sense of security in your household. Now, let's enjoy the happiness of our pets and the security of our furniture! 
TESTIMONIAL
100% Money-Back Guarantee

At MODERN FLEX™, we believe our products are some of the best in the world. To back this up, we provide all customers with a 30-day Money Back Guarantee with no questions asked! When you purchase from us, there is ZERO Risk for you!
Congratulations!
You've found a hidden discount code! Use code "SCRATCH" at checkout to claim an additional 10% OFF your ENTIRE order!
Customer Support:

Email:
info@modernflexshop.com
Phone: +1-(800) 618-3672