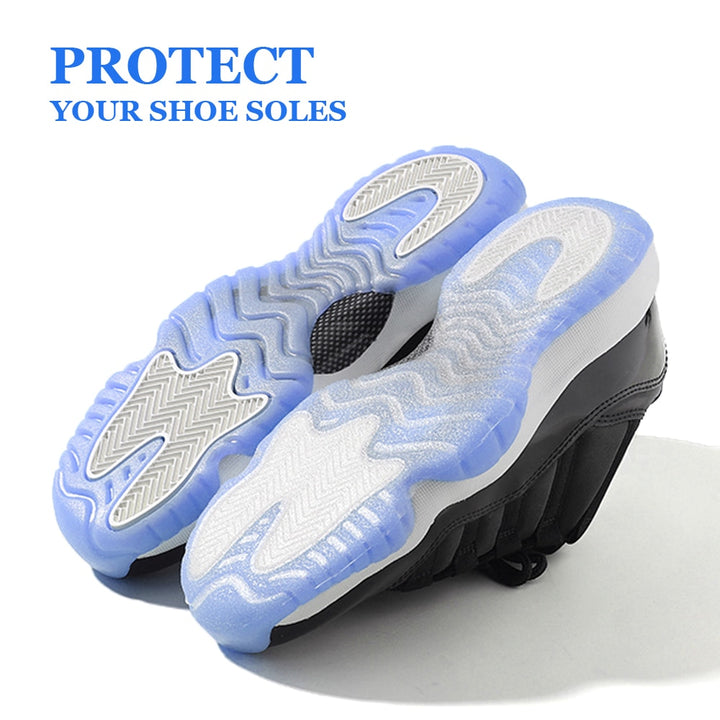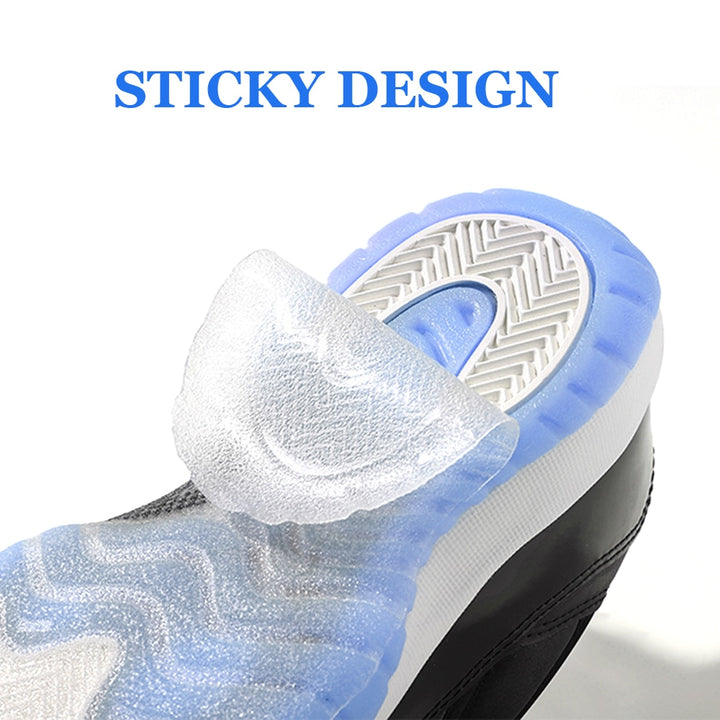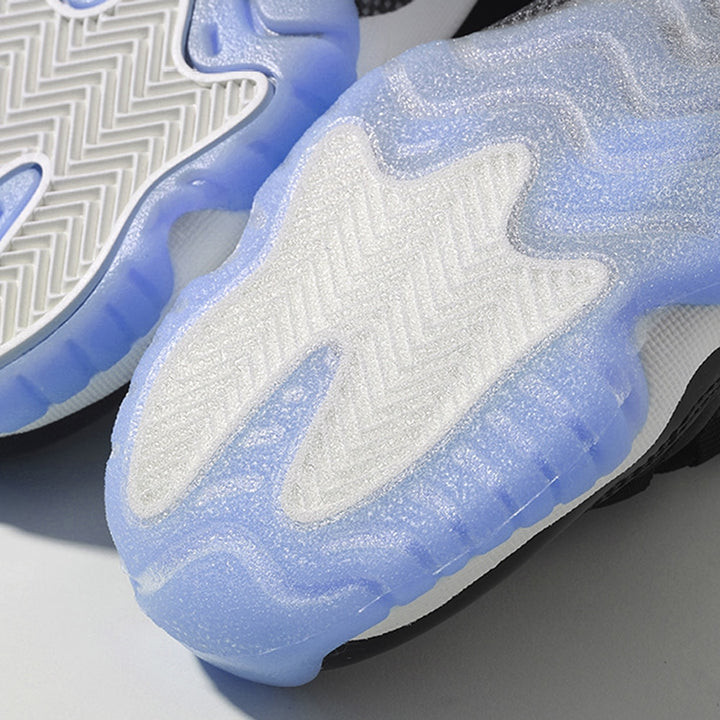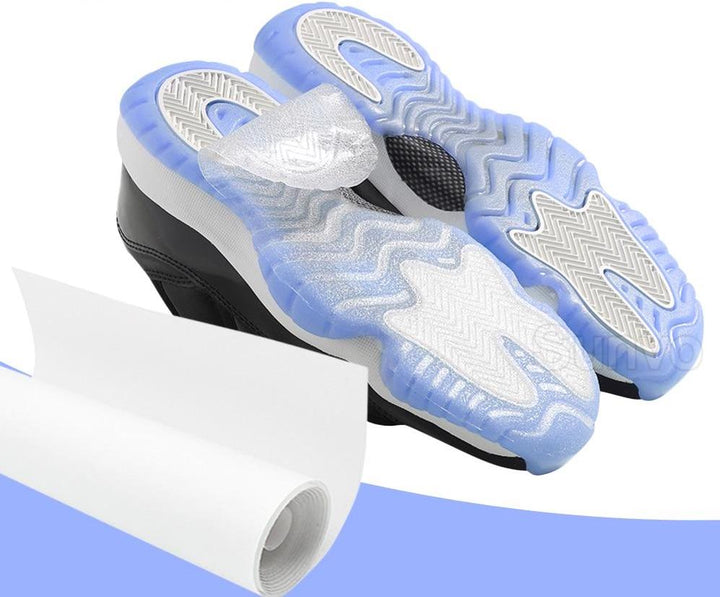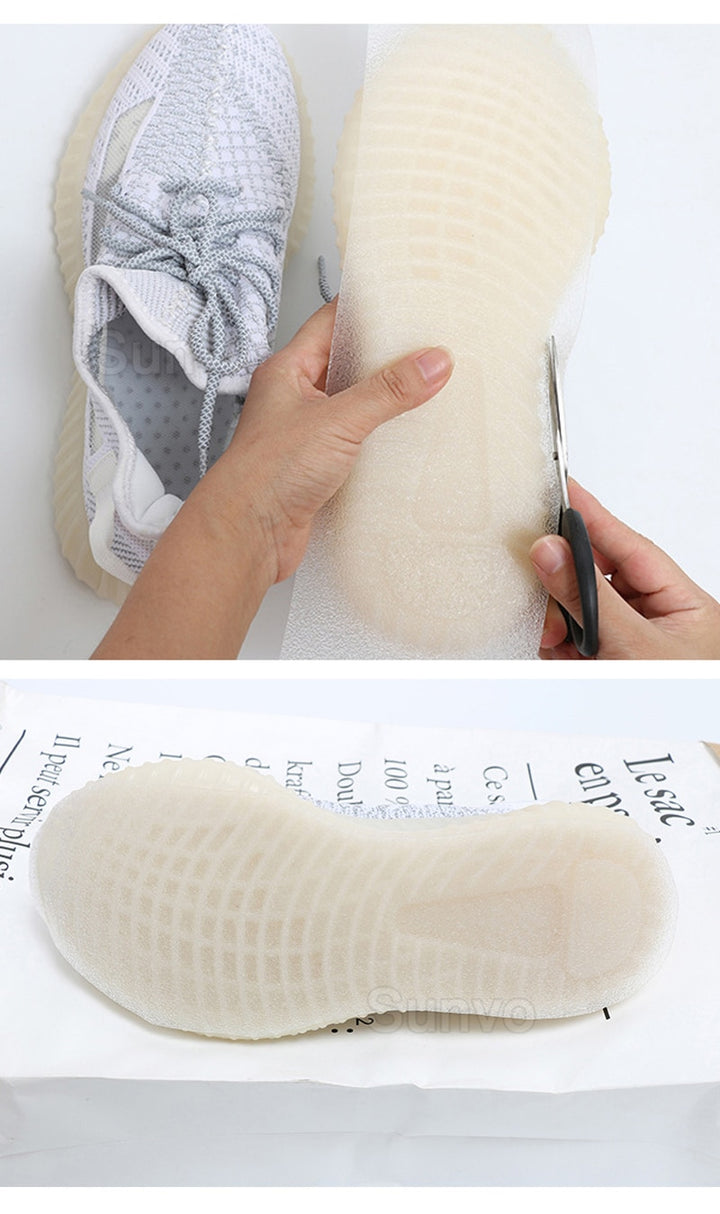 THE MOST EFFECTIVE WAY TO PROTECT AND PRESERVE SHOES
First time purchasing these. Used them on my Jordan 33s and they work great. Took them out to the rain and snow and they held up great.
b
If you're a sneakerhead/connoisseur, then you know that the soles are the prized possession of our shoes! Keeping those soles icy blue or bold red is a

challenge

, especially when we are constantly on the go. A protective layer on the sole can ensure the value of the shoe maintains or increases while keeping shoes looking brand new!
The
Sole Savior features a transparent protective film that

prevents dirt, grime, and yellowing

from reaching those icy soles! Each protector builds confidence through a promise of exceptional quality, protecting and preserving your shoes like brand new.

Never again compromise

an outfit because you don't want to

ruin

your favorite pair of shoes!
WHY SNEAKERHEADS ARE GOING CRAZY OVER SOLE SAVIOUR
✅ PROTECT YOUR INVESTMENT: With
Sole Savior, you can wear new shoes multiple times and still have the fresh-out-the-box look! Maintain your icy soles or red bottoms so when it's time to resell you can maximize profits! 
✅ SOLVES PROBLEM: Once you wear a pair of shoes the value automatically goes down due to conditional changes. Boost the value of your sneakers by applying
Sole Savior! 
✅ 
SAVE MONEY: 
Shoe and sole refurbishment can be

very expensive and time-consuming.
Sole Savior eliminates the extra money and time spent on maintaining your shoes!
✅ SAVE TIME: Forget about having to scrub your soles for an extended amount of time to

reverse the yellowing.

Simply apply Sole Saviour and worry about your soles later!
✅ DURABLE REUSABLE MATERIAL: You can wear a single pair for about 100,000 steps before replacing. The non-slip bottom ensures the protector stays on the sole while providing more than enough traction for walking. 
✅ ECO FRIENDLY: Each Sole Savior is made of non-toxic recyclable adhesive. The adhesive

does not leave a sticky residue

when removed from the soles!
EASY INSTALLATION
Make sure the surface of the soles is clean, dry, and smooth. Measure and cut 
Sole Savior according to the size of the shoe. Once applied, you need to apply moderate heat to sole protectors to ensure adequate bond. Using a hairdryer or heat gun is recommended to apply heat onto the sole protectors.
Compatible with: Jordan, Nike, Supreme, DC, Adidas, Puma, New Balance, Saucony, Balenciaga, Yeezy, Skechers, Vans, Converse All Star, Chuck Taylor,  Fear of God, Off-White, Louis Vuitton, Gucci, Christian Louboutin, Versace, Jimmy Choo, Timberland, Reebok, Asics, Moonrock and many more!
 In today's climate, sneakers are very expensive ranging from hundreds to thousands of dollars. We gain emotional attachments towards our footwear as it is an investment in ourselves, so we tend to protect and preserve them much as possible. A recent study shows that in 2020 we spent 4.6 billion USD on shoe care alone!
With Sole Savior, we can take a sigh of relief to no longer face ruining the soles of our shoes! Sole Saviour does more than protect shoes from yellowing, it brings back a sense of security knowing you can wear brand new shoes continuously and still have the fresh-out-the-box look. Now, you'll never have to doubt your sneaker choice, every sole is protected!
TESTIMONIAL
100% Money-Back Guarantee
At MODERN FLEX™, we believe our products are some of the best in the world. To back this up, we provide all customers with a 30-day Money Back Guarantee with no questions asked! When you purchase from us, there is ZERO Risk for you!
Congratulations!
You've found a hidden discount code! Use code "SOLE" at checkout to claim an additional 10% OFF your ENTIRE order!
Customer Support:
Email:
info@modernflexshop.com
Phone: +1-(800) 618-3672