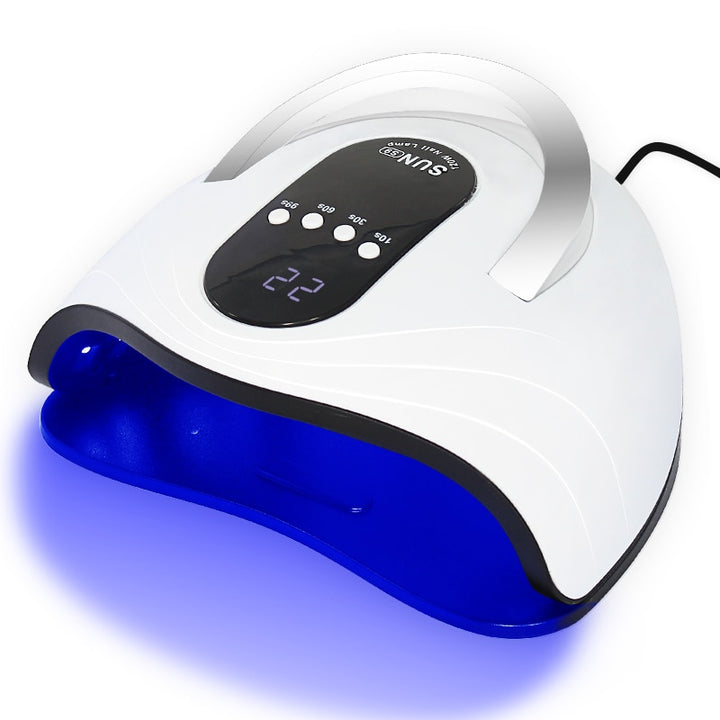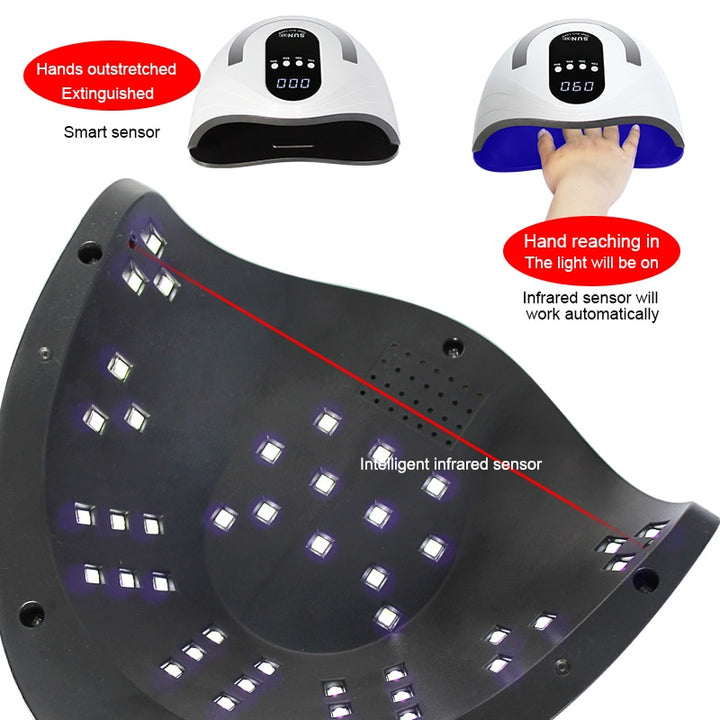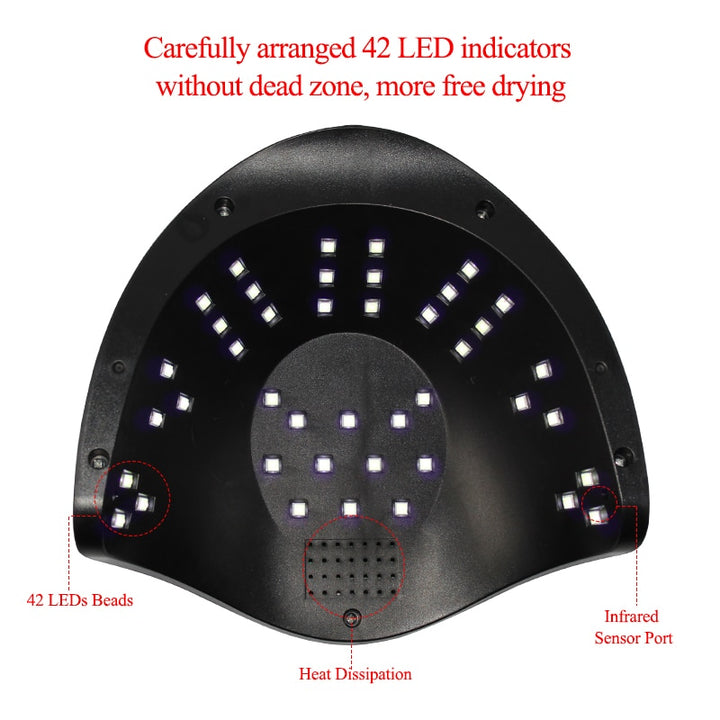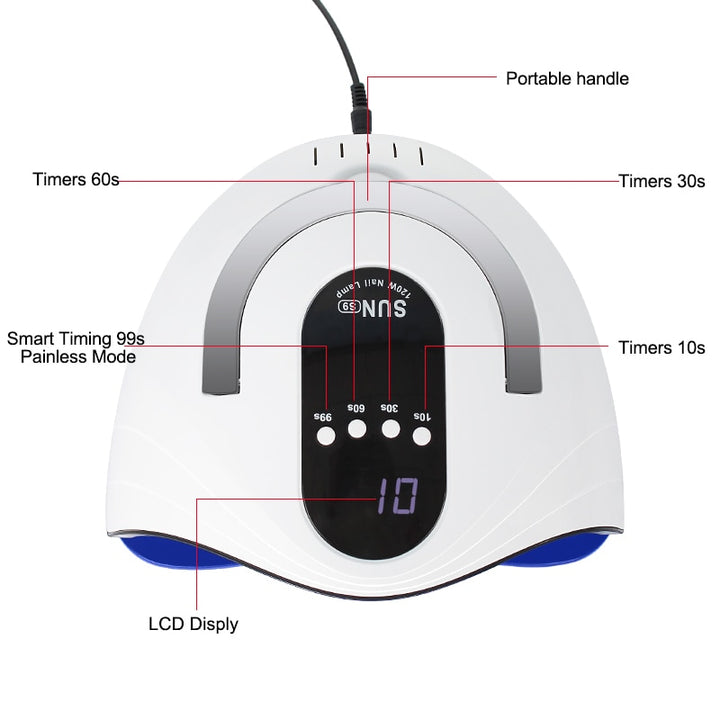 I love this machine. It's dries fast and same results as the salon! Saving me money! Higher UV helps get the job done. I use it on 60 seconds. My nails last long if polished thin layers. And I can retouch nails as needed.
Erica Garza ✅ Verified Buyer
When we look good we feel good and nothing improves your mood like a new manicure! However, a packed weekend at the salon can take hours before your appointment even starts.
Once you do get your nails done you feel on top of the world but the time and money spent is something you can not get back. 
The Sun Nail Dryer is an essential tool for professional nail curing at home which saves you time and money!
WHY WOMEN RAVE SUN NAIL DRYER
✅ PROFESSIONAL SERVICE AT HOME: Using advanced 42pc LED UV double light source bulb technology Sun Nail Dryer cures all kinds of nail gels! 120 watts of power is professional salon ready curing for feet and hands in the comfort of your home! 
✅ INTELLIGENT TECH: 
Proving built-in timer with intervals of
10S/ 30S/ 60S/ 99s
for flexible drying options which are displayed on the large
LCD screen.
The smart
energy-efficient
sensor recognizes hands/feet in
lamp on
, and hands/feet out
lamp off
to avoid overheating (No Wires).
✅ OPTIMIZE YOUR TIME: Utilizing UV LEDs the lamp can significantly shorten your nail drying time by 80% than competitors. DIY (Do it Yourself) saving time, energy, and money while receiving expertise salon care!
✅ READY ON THE GO: 
Polished white and black ABS
finish 
with a handle 
makes
Sun Nail Dryer
 durable and
portable.
The
detachable
base is convenient for toenail gel curing and cleaning. 
Gel nails are notorious for taking a long time to dry after creating your nail art masterpiece. You can accidentally smudge or smear while drying them which is very stressful waisting all the hard work it took to get your nails perfect. 
Avoiding this problem while saving time in money is why the Sun Nail Dryer is the essential buy to getting the perfect curing for your hands and feet anytime anywhere!

100% Money-Back Guarantee

We believe our products are some of the best in the world. To back this up, we provide all customers with a 30-day RISK-FREE warranty.
We understand buying items online can sometimes be a daunting task and want you to feel certain that there is ZERO risk shopping at MODERN FLEX®.