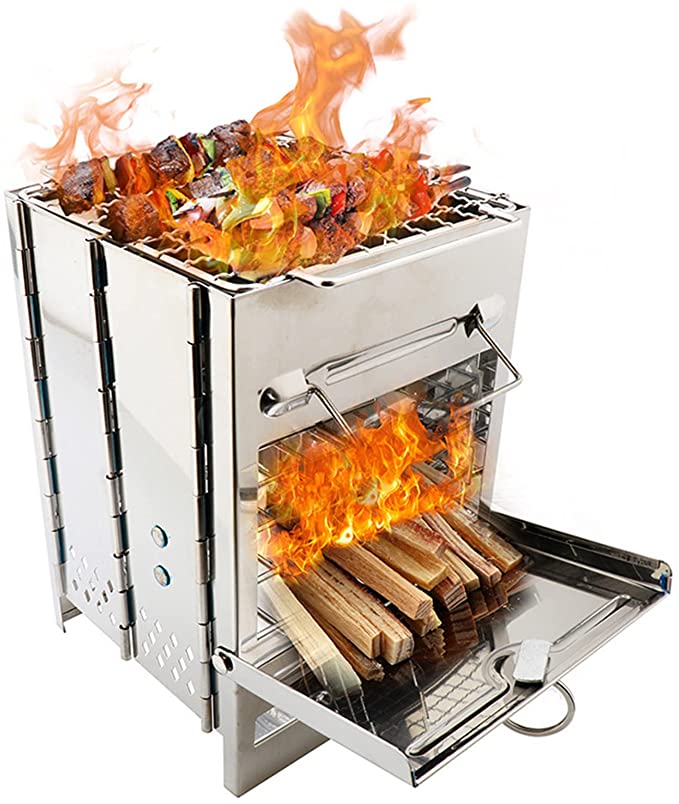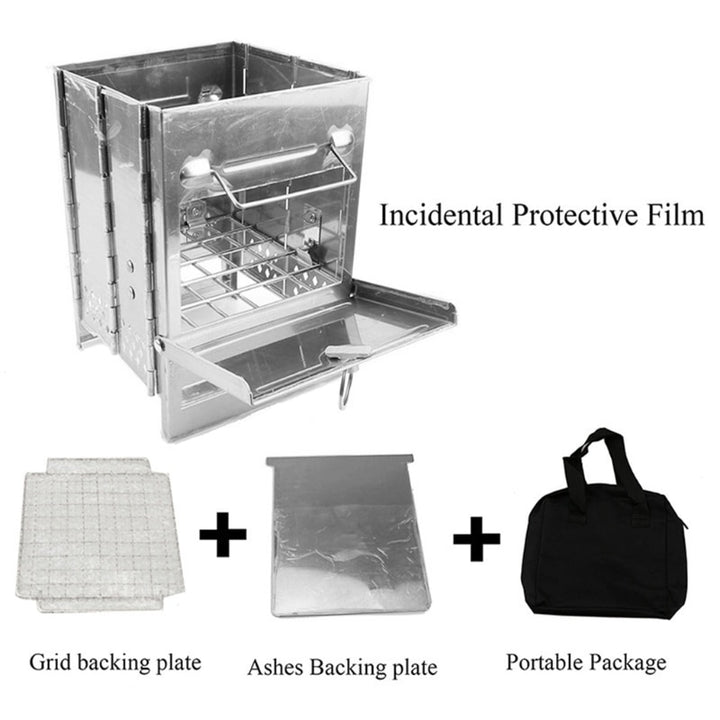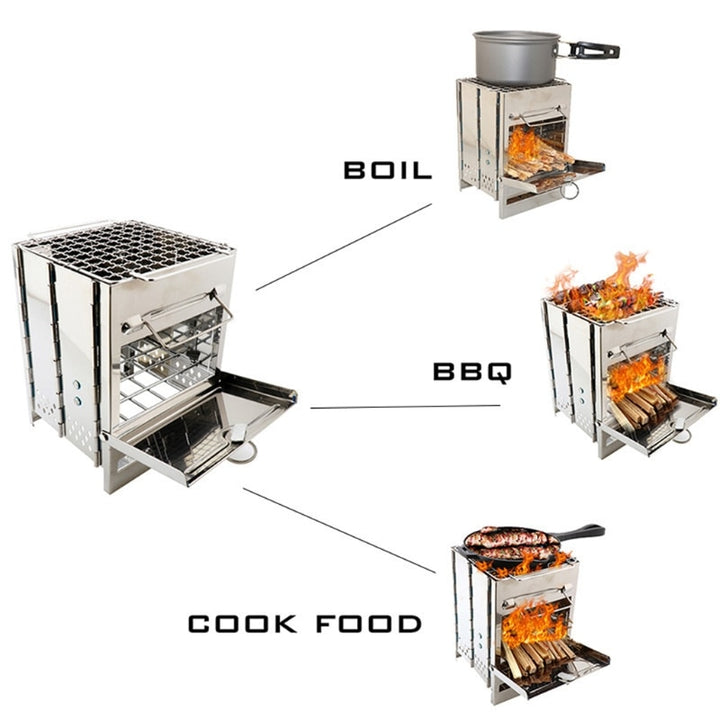 Compact, easy to assemble. I used twigs to heat chili, then the next morning to cook bacon and eggs. Remember to stir frequently. There is room for two sterno fuel pods if needed. Two settings in the heating rack to help adjust the heat. Satisfied. After two meals, the stove looks new.
⭐️⭐️⭐️⭐️⭐️
Calvin Taylor
✅ Verified Buyer
b
Having the proper food source is key to a successful camping or hiking adventure. After a long day, having a freshly cooked meal is the best source to

refuel

and prepare for the next day. Cooking in the great outdoors often requires a

ton of preparation

as finding campgrounds, fetching the wood, or having the right fuel to burn. Cooking with a firepit is messy and can cause

safety hazards

due to increased ash and sparks.
The Toasty Stove
is a professional yet
portable, lightweight
stove that provides the enjoyment of cooking
anywhere
, helping to overcome the variables of traditional camp cooking. Toasty Stove builds confidence through
exceptional quality
, conveniently burning twigs to prepare delicious meals while
minimizing
effort and potential hazards. Increase camping productivity by adding the perfect
survival asset
, making camp cooking simple. 
WHY CAMPERS EVERYWHERE LOVE TOASTY STOVE
✅ ESSENTIAL CONVENIENCE: Toasty Stove provides the convenience of having a complete camp cooking experience while offering portability and high quality. The travel bag and simple setup provide an efficient camp cooking adventure!
✅ UNLIMITED FUEL: The stove has the capability to use many fuel options to provide a source of heat energy. There are many resources that can be used to ignite a fire including twigs, wood, tinder, coal, and solidified alcohol.
✅ DURABILITY WINS: The superior stainless steel can withstand over 500F° and provides a stable cooking platform that evenly distributes heat. Enjoy cooked meals and warm settings with confidence and security! 
✅ ENVIRONMENTALLY FRIENDLY: There is no need for costly petrol fuel or batteries that release chemicals polluting the air. Stay green and use renewable resources to cook delicious meals!
HOW TO SETUP
We understand how vulnerable of a feeling it may be not having cooked meals for ourselves and loved ones when facing the great outdoors. It's already a challenge facing the harsh weather, and having to inconveniently eat cold or uncooked food can add to the stress. Setting up a sustainable heat source for cooking with little success is unquestionably an intimidating task!
With Toasty Stove, we can take a sigh of relief knowing we can create the perfect cooking tool for outdoor living, camping, and other on-the-go adventures. This innovative stove provides security and comfort while creating an unmatched dining experience. Now, let's improve our outdoor experience by generating a warm, inviting environment by investing in the essential camping asset!
CUSTOMER SENT FOOTAGE
100% Money-Back Guarantee
At 
MODERN FLEX™,
we believe our products are some of the best in the world. To back this up, we provide all customers with a 
30-day Money Back Guarantee
 with no questions asked! When you purchase from us, there is 
ZERO Risk
 for you!
You've found a hidden discount code! Use code "FIRE" at checkout to claim an additional 10% OFF your ENTIRE order!
Customer Support
Email:
 info@modernflexshop.com